New Material
Cellulose Nanofiber (CeNF)
What is CeNF?
It is a sustainable resource with a small environmental burden obtained by sleeving fibers which is taken out from various biomass such as wood plants, to a nano-size (1 / 1,000,000 mm).
Characteristics/Features
Low environmental impact
Light weight · High strength (weight 1/5, strength 5 times, compared to steel)
Easy to crystallize
Low thermal expansion (1/50 compared to glass)
Etc.
Usage / field
Automotive parts
Lithium-ion Rechargeable Battery
Display panel
Mobile terminal
Ink
Food packaging material
Diapers
Cosmetics
Etc.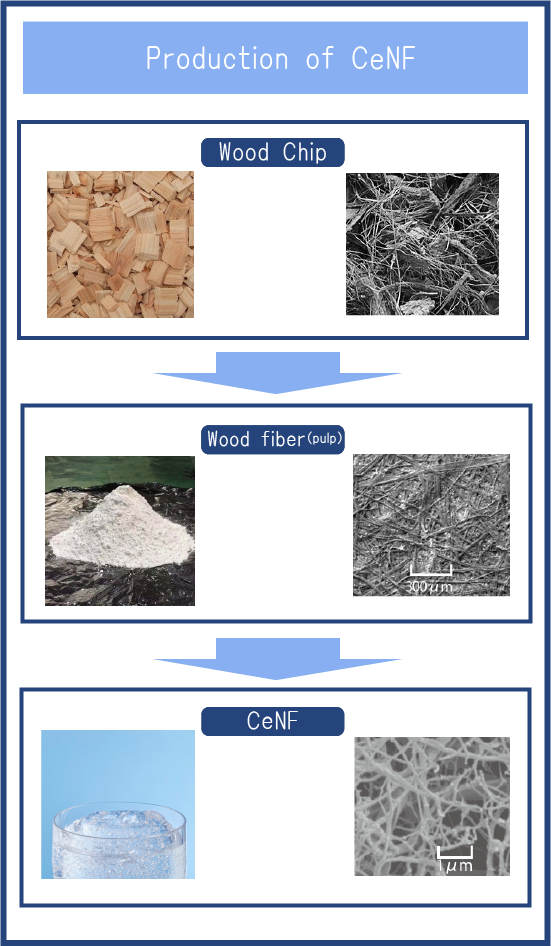 Ceramics etc.
Ceramic filter for industrial filters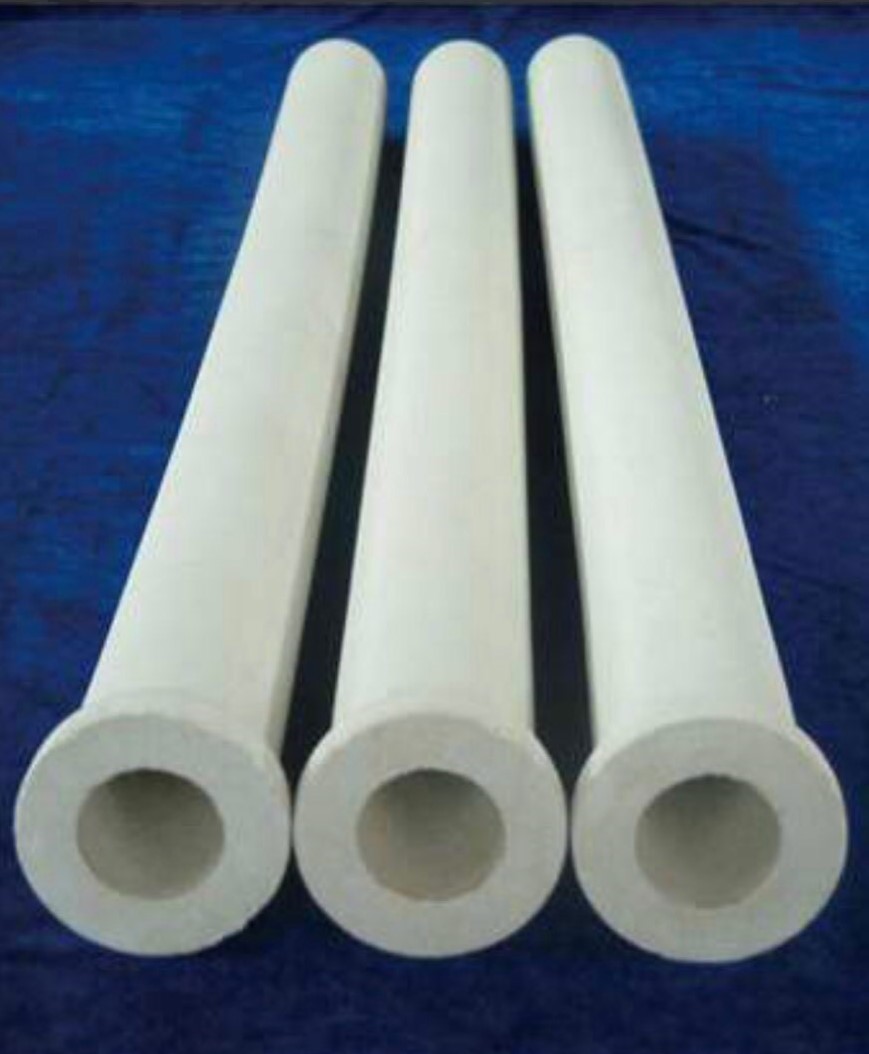 Ceramic coating for separator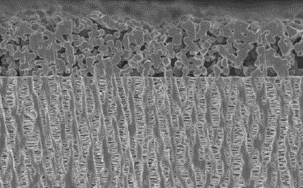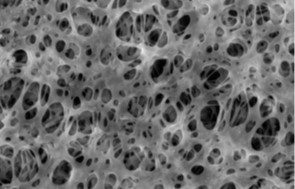 Improvement of high temperature resistance and dimensional stability of separatorfilm
Improvement of battery charge / discharge cycle characteristics
Improvement of mechanical strength of materials
Polyimide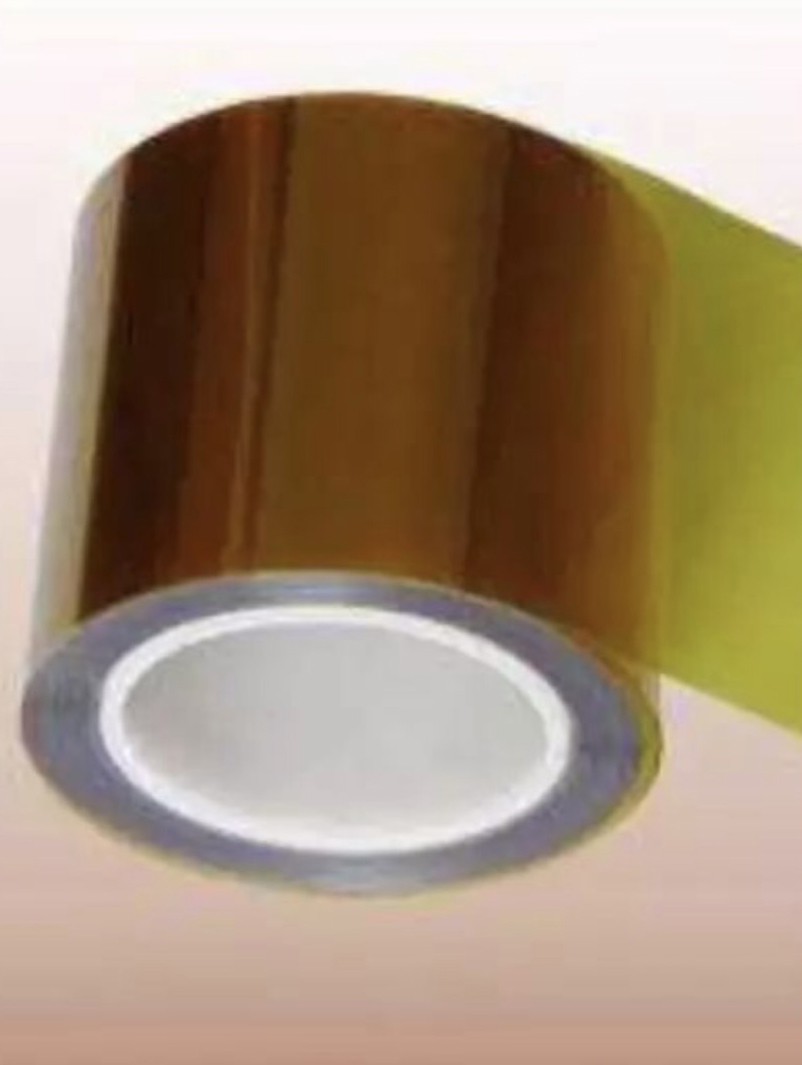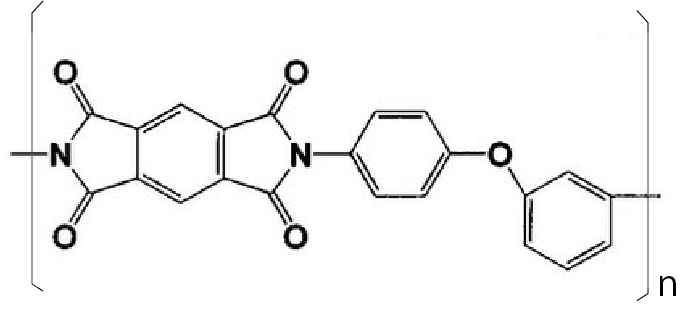 Polyimide is mainly used as a film or a coating and is often applied as an insulating material for electronic circuits.
Wet type PE separator
High strength · High heat resistance · Adhesion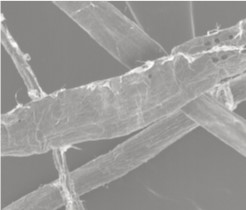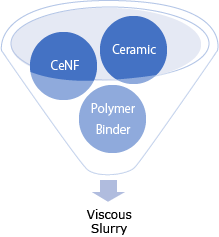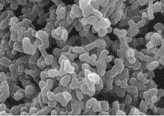 Products: We will respond to requested specifications required from customer.
Wet type PE
separator
High strength type
(CeNF)
Heat resistance type
(Ceramic coating)
Adhesion type
(Polymer coating)
A
〇
B
〇
〇
C
〇
〇
〇
D
〇
〇
〇
E
〇
〇
〇
〇
F
〇
〇
G
〇
〇
H
〇
〇
〇